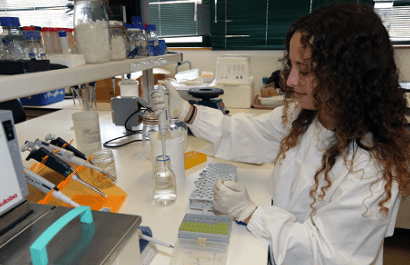 Publication Date: 11/02/2019
MCRC join the Empowering Women In Chemistry: A Global Networking Event
O Centro de Química da Madeira (CQM) associa-se ao "Empowering Women In Chemistry: A Global Networking Event" e organiza, na Universidade da Madeira, sala 0.57, dia 12 de fevereiro, das 9h às 12h, o pequeno almoço das Mulheres Químicas e Bioquímicas.

Este evento é promovido a nível mundial pela International Union of Pure and Applied Chemistry (IUPAC), por ocasião do seu centésimo aniversário e das comemorações do Ano Internacional da Tabela Periódica, e pretende homenagear todas as mulheres que, de uma forma ou de outra, têm contribuído para o avanço no conhecimento em Química/Bioquímica e para a sua disseminação.

Ao longo do pequeno-almoço, grupos de mulheres químicas/bioquímicas espalhados por todo o mundo vão estar ligadas online tendo, por objetivo, estabelecer contactos e partilhar experiências.

Desde a sua criação, em 1919, a IUPAC tem desenvolvido um trabalho importantíssimo no que respeita à uniformização de pesos, medidas, nomes e símbolos, ou seja, no estabelecimento de uma "linguagem comum" em Química.