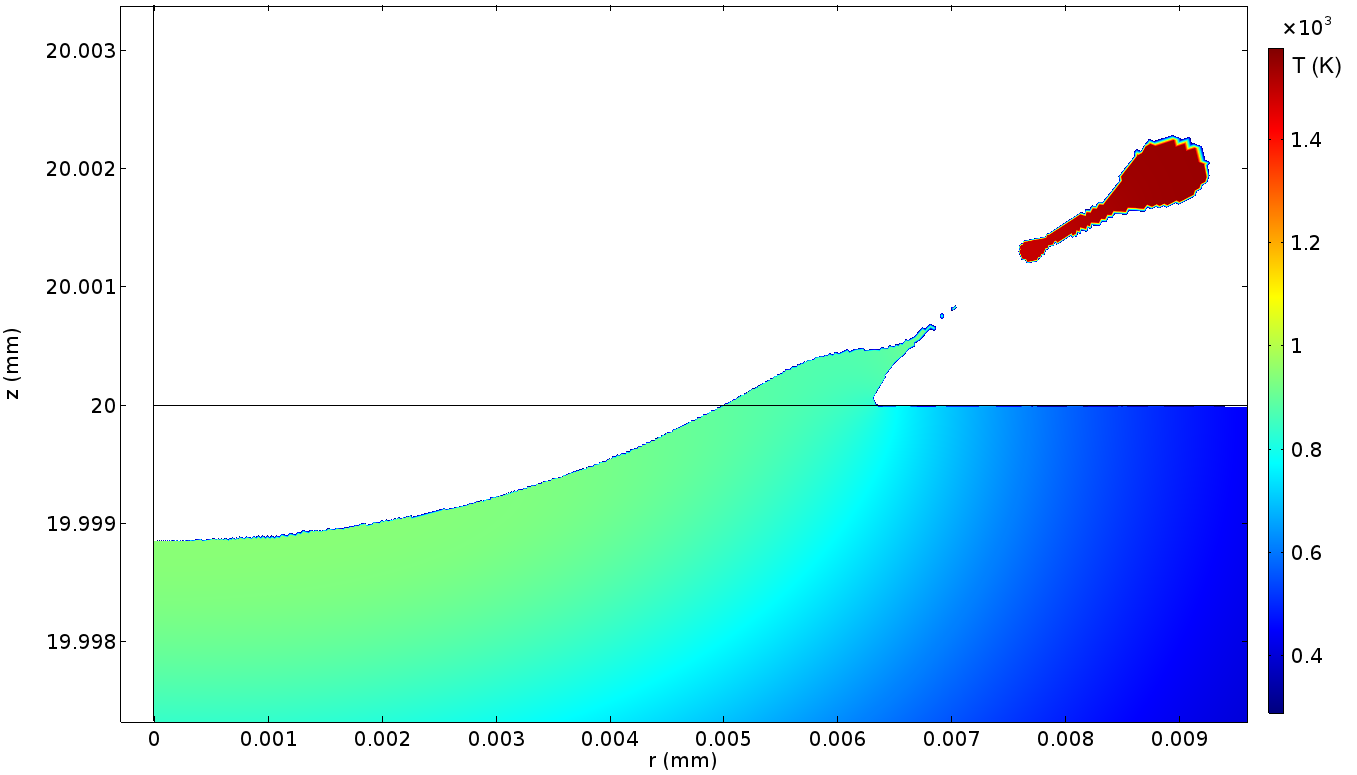 Physics of cathode spots in vacuum arcs
Understanding of mechanisms of operation of cathodic spots of vacuum arc discharges, including the role of explosive electron emission, is a challenging topic of high scientific interest and importance for applications. We conducted this research on the suggestion of, and in collaboration with, colleagues from Siemens Corporate Technology (Erlangen, Germany), one of the aims being application of results to contacts of high-power vacuum circuit breakers.
Our main goal was to develop a comprehensive numerical model of cathodic spots of vacuum arcs, accounting for all the potentially relevant mechanisms: the bombardment of the cathode surface by ions coming from a pre-existing plasma cloud; vaporization of the cathode material in the spot, its ionization and the interaction of the produced plasma with the cathode; the Joule heat generation in the cathode body; melting of the cathode material and motion of the melt under the effect of the plasma pressure and the Lorentz force and related phenomena.
All phases of life of a spot have been investigated, from ignition to extinction. The latter is accompanied by emission of a droplet. No explosions have been observed, which disproves the reigning paradigm of ectons (explosive electron emission centers). The modeling results conform to experimental data on the net and ion erosion of copper cathodes of vacuum arcs. One of the papers on this topic, which has been published in Journal of Applied Physics, was selected by the Editors for promotion through the American Institute of Physics Publishing's Scilights project.
In the future, the developed model will be used for investigation of unipolar arcs in fusion devices and of cathode erosion in other types of gas discharges.
GO TO IPFN