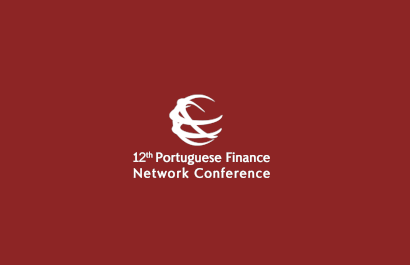 Publication Date: 17/04/2023
12th Portuguese Financial Network Conference
A 12ª edição da Portuguese Financial Network Conference (12 PFN), organizada pelo Departamento de Gestão e Economia da Universidade da Madeira e a Portuguese Finance Network (PFN), terá lugar de 05 a 07 de julho, no Pestana Casino Park Hotel, Funchal.
Ao longo de três dias, investigadores nacionais e internacionais, nas várias áreas das Finanças, irão compartilhar experiências e debater temas como Serviços bancários e financeiros, Moedas Digitais, Cibersegurança, Microestrutura de Mercado, Mercados Emergentes, Impostos, Orçamentos Familiares, Fusões e Aquisições, Crises Financeiras, entre outros.
Esta edição terá como keynote speaker René Stulz, Diretor do Centro de Investigação em Economia Financeira da Ohio State University, que vai procurar dar resposta à questão "Are public markets in decline?". Terá ainda uma sessão especial, subordinada ao tema "The Efficient Markets Hypothesis and the Professional Status of Investment Management" com a participação de Stephen Brown (NYU Stern School of Business) e de William Goetzmann (Yale University).
Tanto académicos como profissionais do mercado ou "practitioners" são bem-vindos a se inscrever para a conferência e podem ser efetuadas através do site do evento.
A PFN é uma rede de investigadores na área das Finanças, criada em 1999, com o objetivo de contribuir para o desenvolvimento desta área em Portugal. Para o efeito, a PFN organiza uma grande conferência internacional de dois em dois anos.

Clique aqui para aceder à Galeria de Imagensa