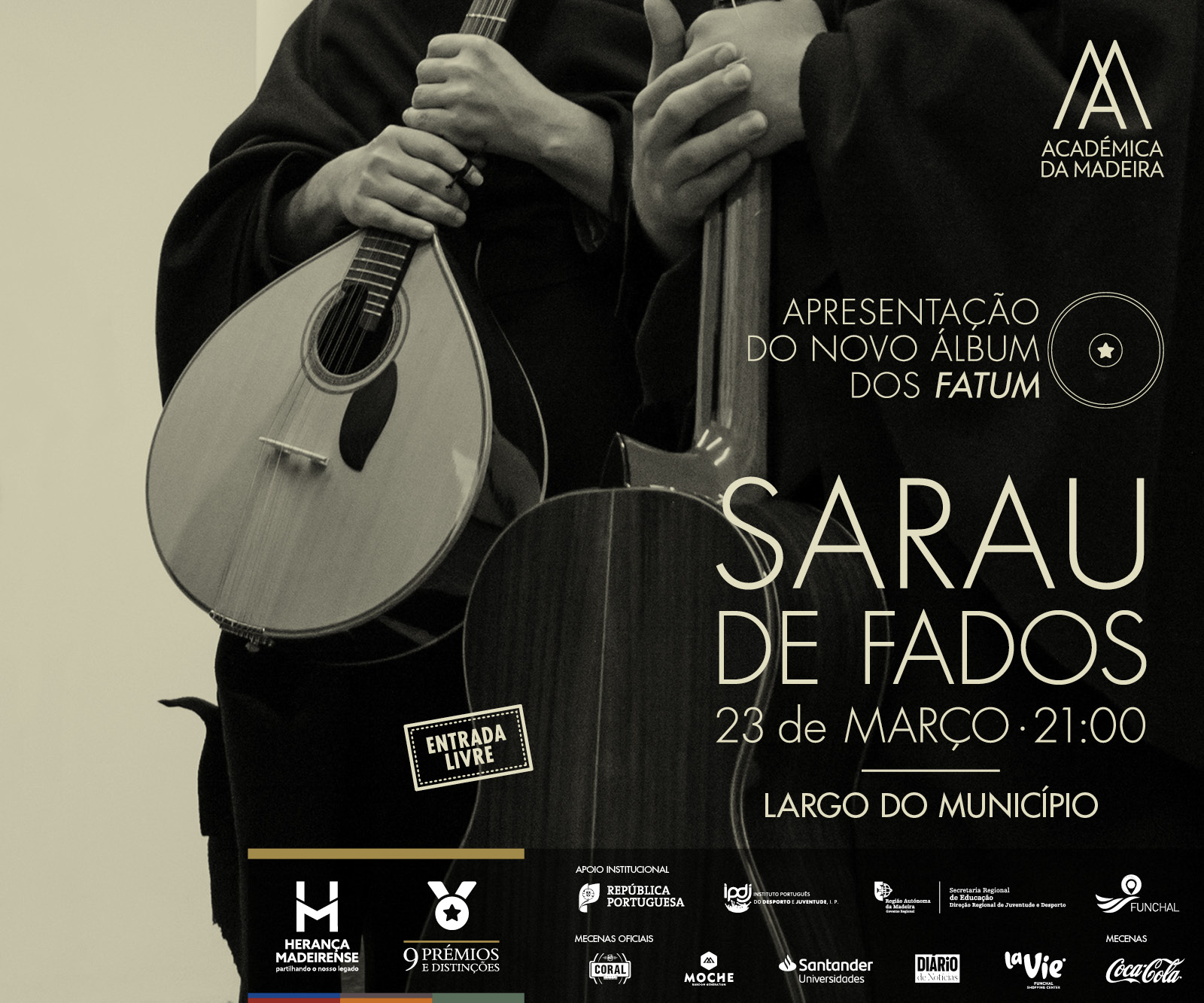 Publication Date: 22/03/2019
Presentation of the 2nd Fatum album with live performance!  
No dia 23 de Março, no Largo do Município, às 21:00, será palco da apresentação do 2.º álbum discográfico dos Fatuma. Este evento contará com a actuação da Rosa Madeira com os Fado Funcho e dos Fatum com temas do novo álbum.
Publication Date: 14/10/2019
Publication Date: 09/10/2019
Publication Date: 15/10/2019
Publication Date: 09/10/2019
Publication Date: 08/10/2019
Publication Date: 10/10/2019
Publication Date: 09/03/2019
Publication Date: 25/09/2019