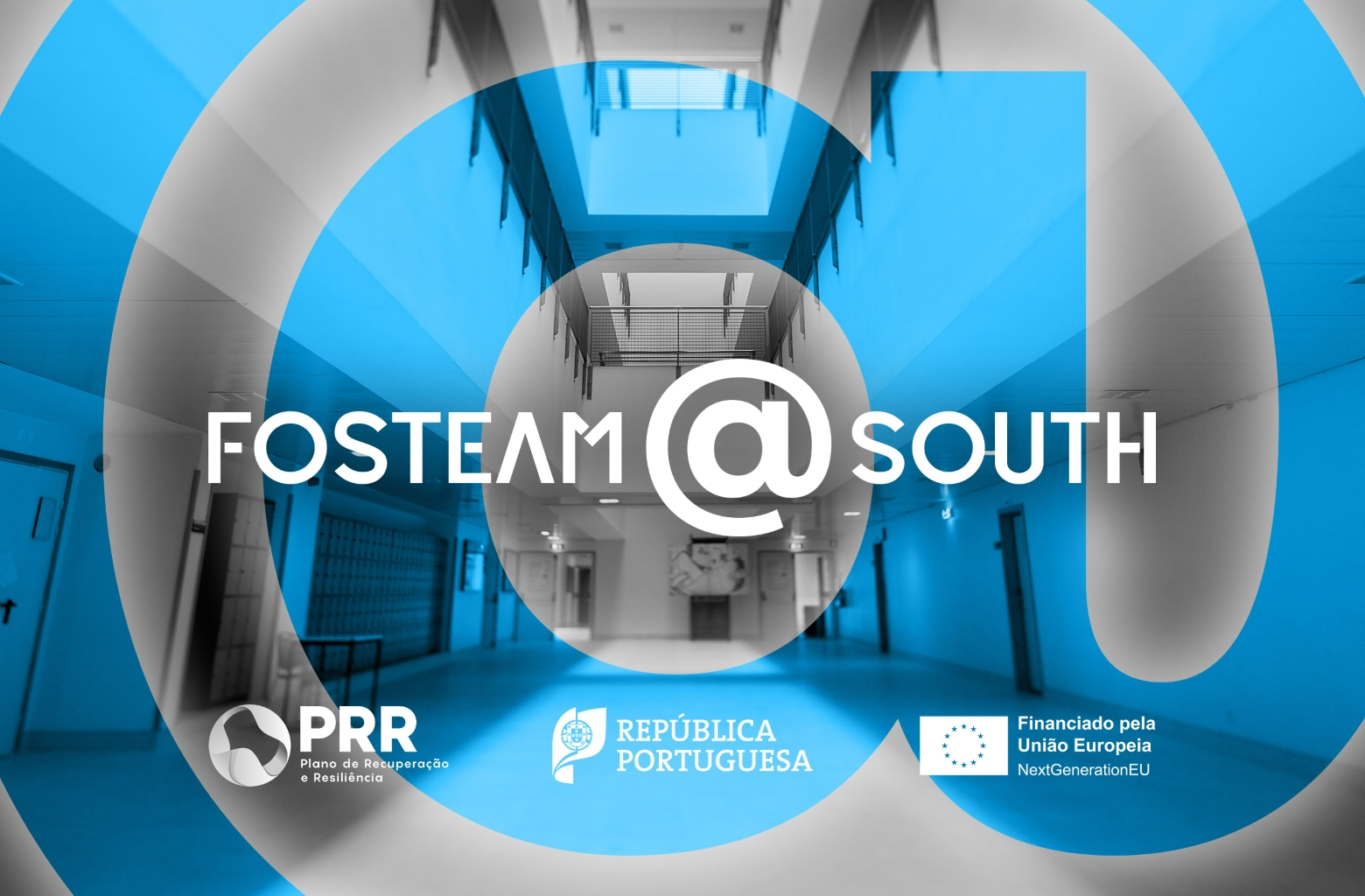 Publication Date: 03/08/2023
Applications for Incentive scholarships integrated in the programmes "Impulso Jovens STEAM" and "Impulso Adulto do PRR" from 15 August onwards.
A Universidade da Madeira vai abrir candidaturas às Bolsas de Incentivo para a atribuição de apoios a estudantes no âmbito do Consórcio fosteam@south, enquadrados nos programas "Impulso Jovens STEAM" e "Impulso Adulto", financiados através do Plano de Recuperação e Resiliência (PRR).

Os interessados deverão registar a sua manifestação de interesse na atribuição de bolsa no período de 15 de agosto a 30 de setembro, através do preenchimento do formulário disponível aqui.
Desta forma, os novos estudantes, nacionais ou internacionais, que não tenham cumprido 23 anos até 31 de dezembro do ano que antecede a candidatura, que ingressem pela primeira vez no ensino superior e se matriculem num Curso Técnico Superior Profissional (CTeSP) ou Curso de Licenciatura disponibilizado pela Universidade no âmbito do fosteam@south, podem candidatar-se às "Bolsas de Incentivo Impulso Jovens STEAM" e usufruir de apoio financeiro anual equivalente ao valor da propina.
Cerca de 60% do número destas bolsas será atribuído, preferencialmente, a estudantes do sexo feminino com o objetivo de aumentar o número de diplomados do sexo feminino nas áreas STEAM (Ciência, Tecnologia, Engenharia, Artes e Matemática).
Além dos CTeSP em Gestão Alojamento, Promoção da Qualidade de Vida e Bem Estar da Pessoa Idosa, e Tecnologias Agroalimentares, o catálogo formativo do "Impulso Jovens STEAM" da Universidade da Madeira inclui também as Licenciaturas em Artes Visuais, Biologia, Bioquímica, Design, Engenharia Civil, Engenharia de Computadores, Engenharia Eletrónica e Telecomunicações, Engenharia Informática e Matemática.
Já as Bolsas de incentivo "Impulso Adulto" visam promover a capacitação e a reconversão profissional de adultos nacionais ou com autorização de residência e destinam-se aos estudantes que tenham ingressado num curso de formação ao longo da vida (Cursos de Mestrado e Pós-Graduações). Podem ainda ser atribuídas, até ao limite de 50% do número de bolsas estabelecido para a formação, a estudantes em situação de desemprego, comprovada documentalmente através de inscrição em Centro de Emprego ou Declaração da Segurança Social.
Ao abrigo do programa PRR Impulso Adulto, a Universidade da Madeira vai disponibilizar bolsas de incentivo para as Pós-Graduações em Ciência Política e Relações Internacionais, Green and Digital Innovation, Serviço Social. Vai também disponibilizar apoios financeiros para os Mestrados em Gestão, Psicologia Clínica, Design e em Educação e Desenvolvimento Comunitário.
O consórcio fosteam@south é liderado pela Universidade da Madeira e tem como copromotores as Universidades do Algarve, de Évora e Nova de Lisboa. Através deste projeto a universidade madeirense pretende aumentar o número de jovens estudantes em CTeSP e primeiro ciclo nas áreas STEAM, através da atribuição de bolsas e incentivos; aumentar a adesão de estudantes do sexo feminino, em especial nas áreas das TIC; reduzir a taxa de abandono escolar e aumentar o número de jovens do ensino superior. Pretende também atrair mais estudantes internacionais, em particular para as áreas STEAM e, ainda, aumentar o número de adultos empregados e desempregados em programas de capacitação e requalificação, de acordo com as necessidades dos empregadores, através de programas de pós-graduação e de programas curso de formação (micro-credenciais), incluindo a frequência de unidades curriculares isoladas.

Clique aqui para aceder ao Despacho nº 147.R.2023 - Abertura do Concurso para Atribuição de Bolsas de Incentivo ao Acesso ao Ensino Superior dos CTeSP, Mestrados e Pós-graduações no âmbito do Consórcio Fosteam@south liderado pela UMa.