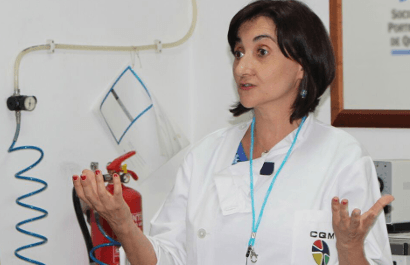 Publication Date: 09/08/2018
CQM participates in the kickoff meeting of the NANO2CLINIC - Cancer nanomed
O Centro de Química da Madeira (CQM), unidade de investigação sediada na Universidade da Madeira e apoiada pela FCT e pela ARDITI, vai participar na reunião de arranque da rede COST NANO2CLINIC - Cancer nanomedicine - from the bench to the bedside, que se realiza a 28 de setembro, em Bruxelas.

O CQM será representado pela Prof.ª Doutora Helena Tomás, membro do comité de gestão da rede e responsável pelo grupo de investigação em materiais do Centro.

A COST NANO2CLINIC - Cancer nanomedicine é a primeira rede pan-europeia na área da nanomedicina aplicada ao cancro e integra investigadores da academia e da indústria, de mais de 20 países europeus e estados associados, reunidos no esforço conjunto de colocar no mercado novas soluções para o tratamento do cancro com base na nanotecnologia.

Esta rede foi recentemente aprovada para financiamento a nível europeu por um período de quatro anos e integra-se na Estratégia Regional e Nacional de Especialização Inteligente na área da Saúde e Bem-estar, bem como na Agenda Temática de Investigação e Inovação promovida pela FCT – "Saúde, Investigação Clínica e de Translação".