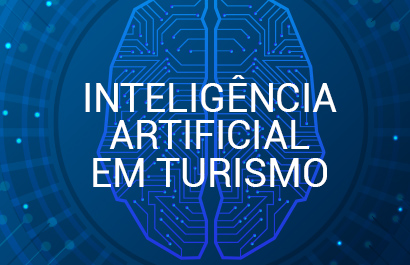 Publication Date: 14/11/2018
Artificial Intelligence in Tourism
Luiz Moutinho, professor e investigador português na área do bio marketing e das neurociências em marketing, vai estar amanhã na Universidade da Madeira, onde vai proferir uma palestra subordinada ao tema "Inteligência Artificial em Turismo".
A palestra tem o início marcado para as 16h, na Sala do Senado, no piso – 2 do Campus da Penteada, e está aberta a toda a comunidade académica e público em geral. A organização é do Centro de Investigação, Desenvolvimento e Inovação em Turismo da Madeira (CiTUR-Madeira).
Luiz Moutinho é doutorado em Marketing Management. Atualmente é Visiting Professor de Marketing nas Universidades de Suffolk e Europeia, e Adjunct Professor of Marketing na Universidade do Pacífico Sul.
De 2005 a 2017, ministrou BioMarketing and Futures Research, na Universidade de Dublin, na Irlanda, tendo esta sido a primeira cátedra mundial nestes dois domínios. Anteriormente, e durante 20 anos, o orador convidado ocupou a Foundation Chair of Marketing, na Universidade de Glasgow, na Escócia. Em 2017, recebeu o doutoramento Honoris Causa pela University of Tourism and Management in Skopje, na República da Macedónia.
Entre 1987 e 2004, Luiz Moutinho foi diretor dos Programas de Doutoramento na Confederation of Scottish Business Schools, na Cardiff Business School e na University of Glasgow.
As suas principais áreas de interesse e investigação centram-se, entre outros, no bio marketing e em neuroscience in marketing. Para além de mais de 150 artigos publicados em refereed academic journals, 34 livros e mais de cerca de 11,700 citações académicas, Luiz Moutinho desenvolveu também uma série de modelos conceptuais para o processo de decisão do destino turístico.