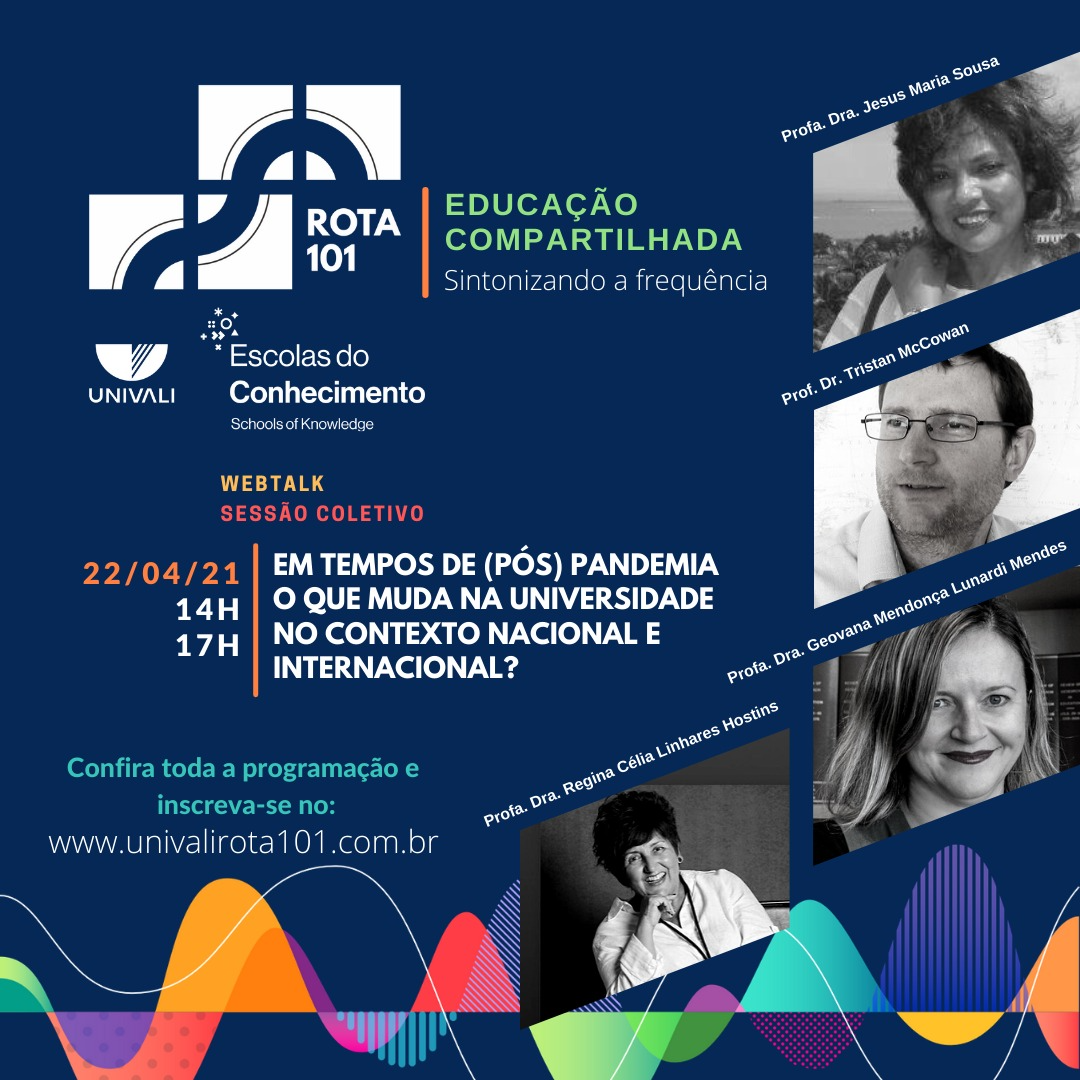 Publication Date: 15/04/2021
Webtalk: what changes in the university in the national and international context in post-pandemic times?
Realiza-se no próximo dia 22 de Abril de 2020 o Webtalk: "Em tempos de (pós) pandemia o que muda na universidade no contexto nacional e internacional?"
A iniciativa irá decorrer entre as 14h e as 17h e terá a participação da Professora Doutora Jesus Maria Sousa como conferencista.
Programa e inscrições, através do endereço www.univalirota101.com.br