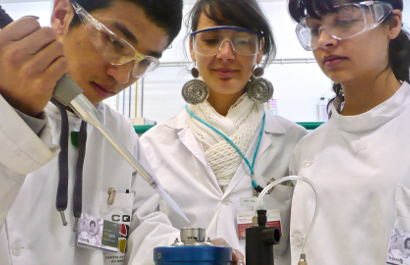 Publication Date: 17/12/2021
CQM is a founding member of the new Sino-Portuguese Lab on Advanced Materials
O Centro de Química da Madeira (CQM), unidade de investigação sediada na Universidade da Madeira (UMa), apoiada pela Fundação para a Ciência e Tecnologia (FCT) e pela Agência Regional para o Desenvolvimento da Investigação, Tecnologia e Inovação (ARDITI), é um dos membros fundadores do Belt and Road Joint Lab on Advanced Materials.
Em 2013, o Governo da República Popular da China lançou The Belt and Road Initiative (a iniciativa "Uma Faixa, Uma Rota"), com o objetivo de reforçar as ligações e a colaboração entre as várias economias da Ásia, do Médio Oriente, de África e da Europa. No âmbito desta iniciativa, foi estabelecido, no mesmo ano, um acordo de cooperação científica e tecnológica entre Portugal e China e criado o Centro de Inovação Conjunto em Materiais Avançados Portugal-China (Portugal-China Joint Innovation Centre for Advanced Materials (PCJICAM)).
Em dezembro de 2018, no âmbito da visita de Estado a Portugal do Presidente da República Popular da China, Jingpin Xi, e por forma a potenciar o trabalho já realizado, foi assinado um memorando de entendimento para a criação do Belt and Road Joint Lab on Advanced Materials, cujo processo de avaliação decorreu em janeiro de 2020 e, respetiva aprovação para o financiamento do laboratório conjunto confirmado em outubro de 2020.
O Belt and Road Joint Lab on Advanced Materials está sediado na Universidade de Zhejiang, Campus de Haining, cidade de Hangzhou, possui uma área de 2000 m2, tendo ficado concluído em 2021. Integra cerca de 200 doutorados de diversas unidades de investigação Chinesas e Portuguesas, especificamente da Universidade da Madeira, da Universidade do Porto, da Universidade de Lisboa, da Universidade NOVA de Lisboa, da Universidade de Aveiro, da Universidade de Coimbra e da Universidade do Minho.
Este novo espaço possui as condições necessárias para a realização de investigação com todos os membros do PCJICAM, com especial incidência nas áreas dos materiais biomédicos, materiais avançados para energia, nanotecnologia, ciências marinhas e ambiente. Prevê também a alocação de fundos para apoiar o trabalho de investigação de estudantes e investigadores portugueses na China e a criação de sublaboratórios nas unidades de investigação portuguesas para receber estudantes e investigadores chineses ao abrigo da cooperação conjunta com Portugal. Desta forma, o Belt and Road Joint Lab on Advanced Materials irá reforçar as atividades de I&D, a transferência de tecnologia e conhecimento entre os dois países e, ainda, introduzir no mercado inovações na área dos materiais avançados.
Atualmente, os investigadores do Belt and Road Joint Lab on Advanced Materials estão a desenvolver de entre outros, projetos conjuntos na área dos biomateriais e dispositivos biomédicos avançados, para a regeneração de tecidos, como nanotransportadores de medicamentos e sensores. No médio prazo, estima-se que alguns destes novos materiais avançados possam vir também a ser obtidos através de produtos de origem marinha, área de investigação em que o CQM também tem vindo a investir, com resultados muito promissores.