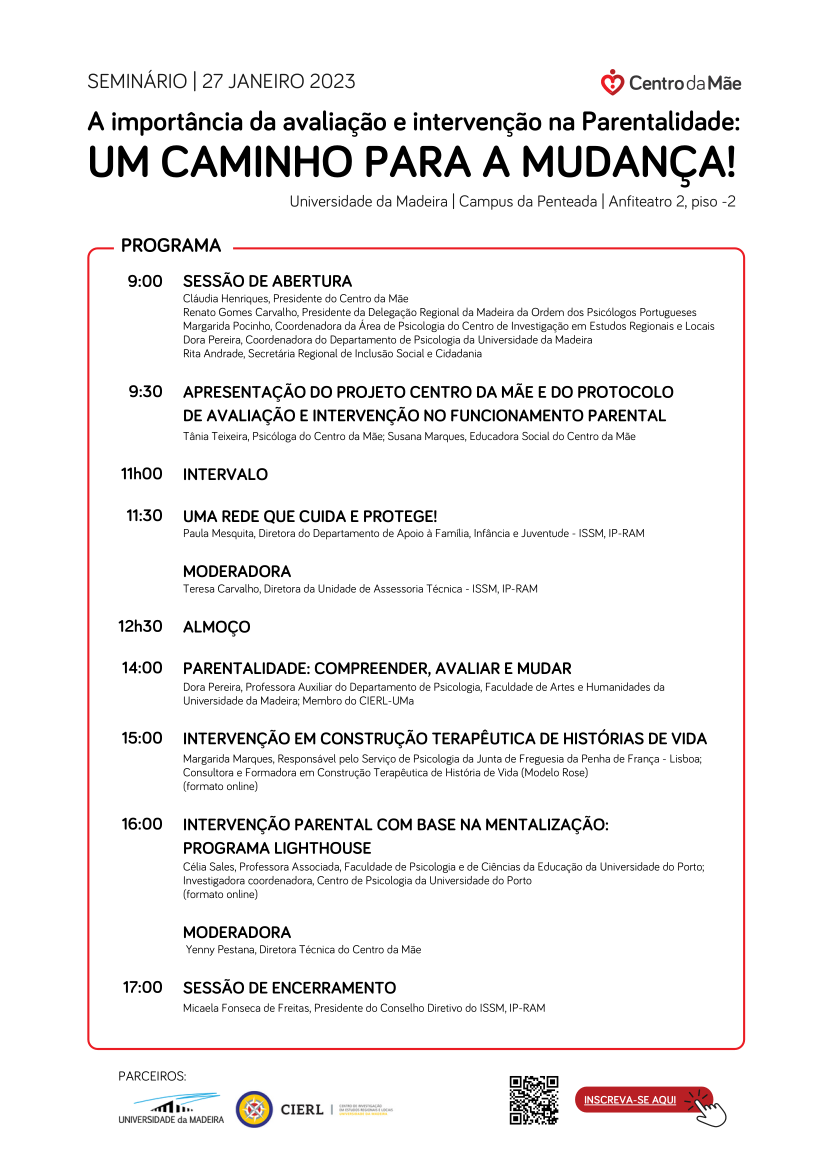 Publication Date: 24/01/2023
Seminar "The Importance of Evaluation and Intervention in Parenting: A WAY TO CHANGE!"
O seminário pretende ser um espaço de apresentação e discussão de boas práticas de avaliação e intervenção na parentalidade, com vista ao reforço da capacidade técnica dos atuais e dos futuros profissionais da área.
Está inserido no âmbito do protocolo existente entre o Centro de Investigação em Estudos Regionais e Locais da Universidade da Madeira (CIERL-UMa) e o Centro da Mãe.
Evento gratuito mediante
inscrição
.