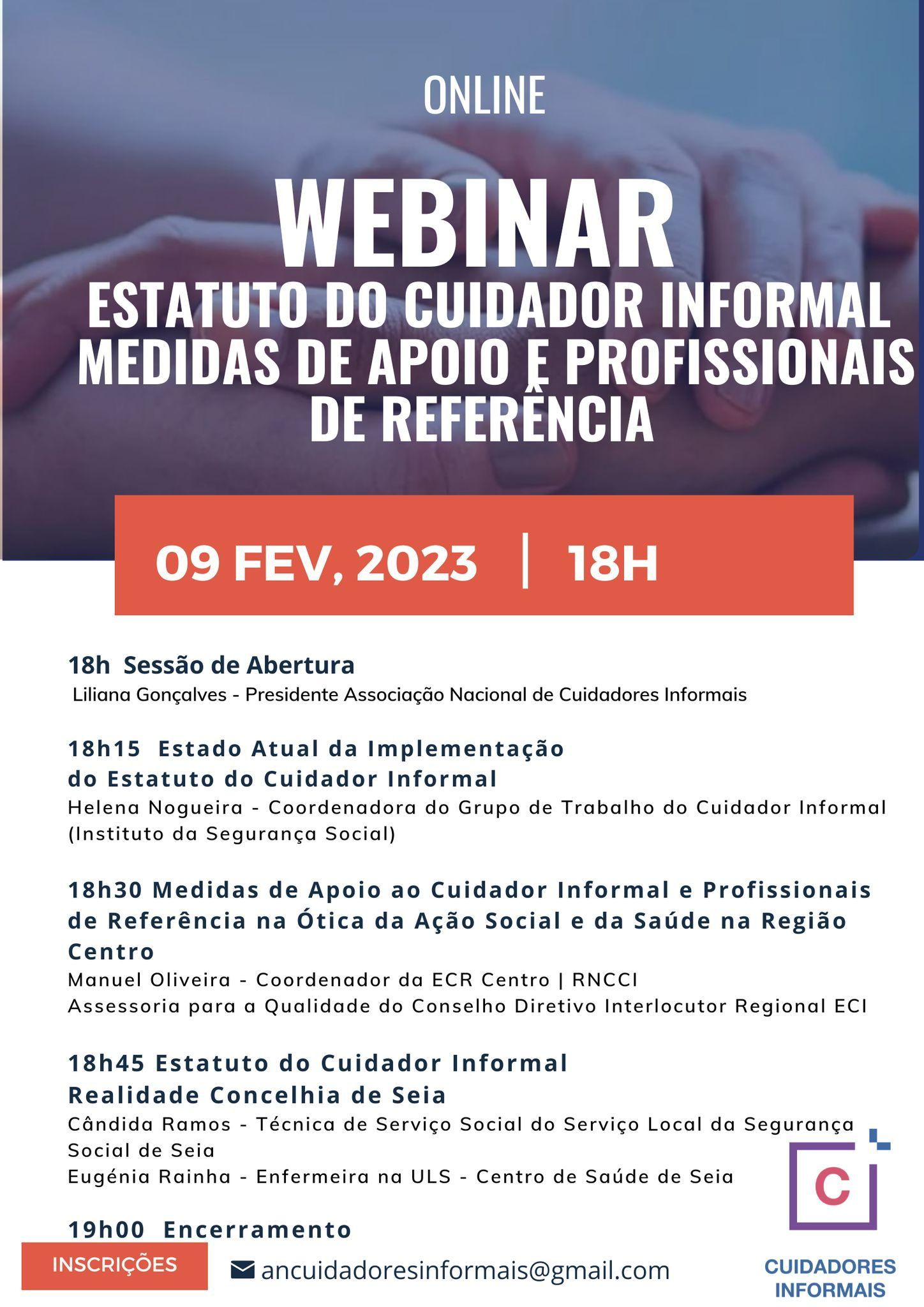 Publication Date: 30/01/2022
Webinar ''The Status of the Informal Caregiver: Support Measures and Professional Referrals"
A Associação Nacional de Cuidadores Informais vai realizar o Webinar ''
Estatuto do Cuidador Informal: Medidas de Apoio e Profissionais de Referência
'', no próximo dia 9 de fevereiro, pelas 18h00.
O evento é de participação gratuita, na plataforma Zoom, mas sujeito a inscrição,
aqui
.
Consulte
aqui
o programa.